Prof. Dr. Tom Cherian

– Liver Specialist & Surgeon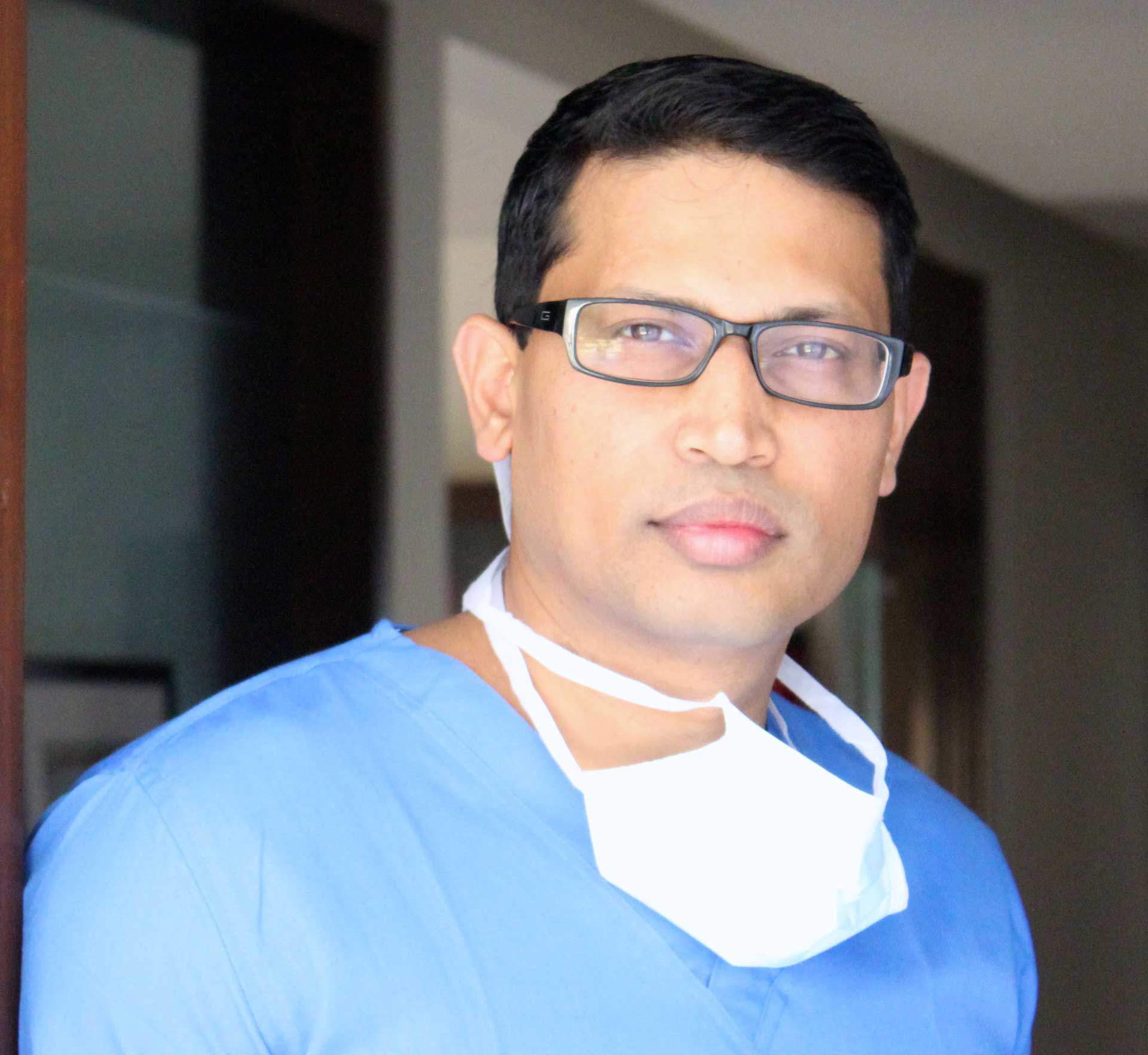 MBBS, FRCS (G Surg), FRCS (I-Collegiate); CCST (UK)
Managing Director, South Asian Liver Institute.
Professor (GI Surg), Nizam's Institute of Med Sci (NIMS), Hyderabad.
Dr. Tom Cherian is a Liver Specialist with expertise in complex (Split, Domino, Auxiliary) Liver Transplants & has even innovated pediatric transplant techniques.
His career following medical qualification, included 3 years of basic surgical training, when he received his FRCS (MS Equivalent); He was then selected for Higher Specialist Training in HPB and transplant surgery at Birmingham (UK) when he obtained his sub speciality FRCS (M Ch Equivalent). At that time Birmingham was the second largest liver transplant unit in Europe. In 2008 he received his Certificate of Completion of Specialist Training [CCT] in London.
On finishing his training he worked as a senior surgeon for 5 years at King's College Hospital, London – the world's top liver institute before moving back to India. By this time cumulatively, he had received 17 years of surgical training and experience in the UK, 10 years of which was at two of the "World's top 5" liver hospitals.
Years in Liver & Pancreatic Surgery - 5 years at King's College UK
Liver Transplants
In Children
Complex HPB/Liver Cancer Resections
"Legend in Liver Transplant Surgery" presented by Times of India, 2017
8 Travel Grants/ Bursaries in the UK
84 Published Papers/Abstracts & over 100 International Presentations
British Journal of Surgery Prize paper session speaker (2007 & 2008).
Clinical tutor and MD Examiner. Universita di Pisa, Italy.
Invited International Speaker in >12 countries (USA, Stockholm, Paris, Austria).
Member of Registry Committee, Intl Liver Laparoscopic Society (ILLS), Paris. 2017.
Founder & Managing trustee, THE LIVER FOUNDATION. A charitable trust.
Founder & Chief Editor, LIVERIMAGE. A web-based tool for liver surgeons, whose editors include some of the world's top liver surgeons. Only website for Top International reputed Liver surgeons to share knowledge.
Extensively developing Liver Transplantation in India
Over 210 Liver Transplants in 3 years in India (about 130 Living Donor LT)
Imparted and trained consultants/ Doctors from other transplant units
Course Director, LIVER SURGERY IN PRACTICE. India's first practical liver surgery course, Mumbai. 2015
Senior advisor (Telangana State) for Liver Transplantation, since 2014.
Dr. Tom Cherian performed the 1st successful liver transplant in several key government hospitals – GB Pant Hospital, New Delhi; Osmania Hosp, Hyderabad; NIMS, Hyderabad.
Set up & Performed the 1st ten liver transplants & the 1st Living Donor Liver Transplant in Andhra Pradesh
Conducted the 1st Successful SPLIT liver transplant in Combined Andhra States, in Hyderabad in 2015.
Published an international paper on a successful innovation in Pediatric liver Transplantation, from Hyderabad.
Contact us for an
opinion or appointment